Using Biotreat and Hydroactivator to remove Algae and Duckweed from dams.
Did you know mixing these two products provides a great solution for the cleaning and management of neutrient rich and stagnant dams and bodies of water?
Some remarkable results after only 21 days.
The following photos were taken at a dam near Kempton Park, Ekurhuleni. Residents of an estate bordering the dam had been complaining that the stagnant dam was unsightly and smelly. The dam has minimal flow and was overrun with vegetation.
The dam was choked with a thick layer of Duckweed and Algae. A spot was selected and Hydro Activator was sprayed on the surface using a back pack.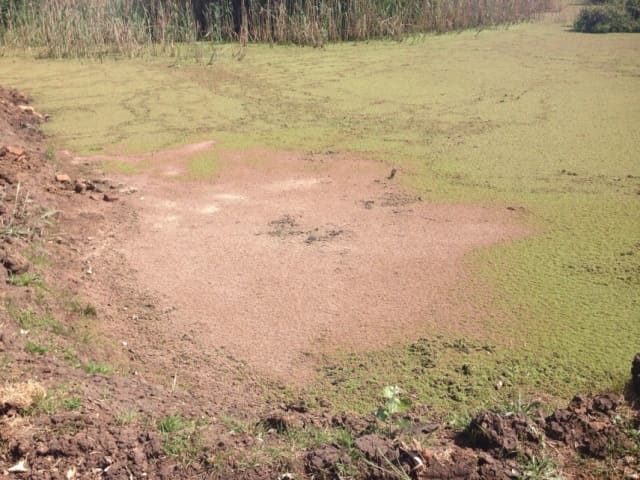 BioTreat was poured along the edges of the selected area of the dam into the water.The Duckweed and Algae immediately started dying in the sprayed area.
Reaction activity of the Microbes was visible with the bubbles being created by their activity. It was decided to clear the hard reeds around the island, and let the microbial activity clear the green algae and duckweed.
Progress on removal of Duckweed and Algae using BlueStream's BioTreat and HydroActivator – seen below over a 21 day period.